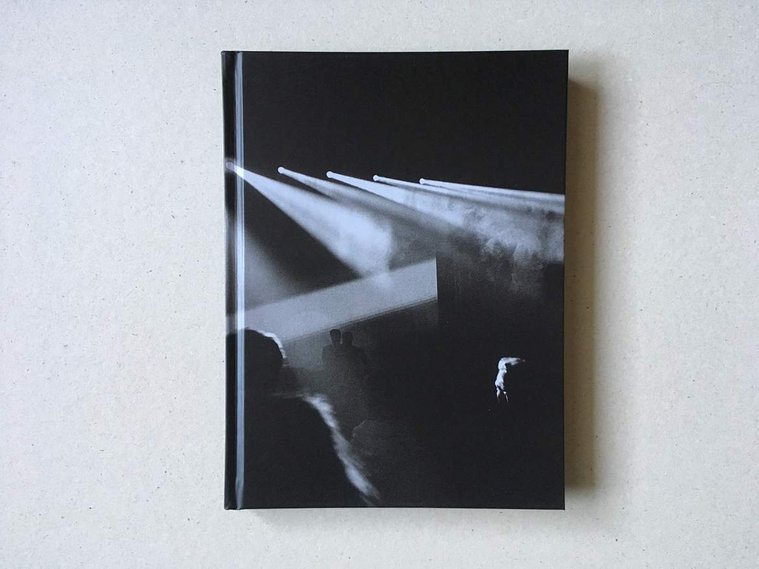 At night in Tbilisi, the East is erased, obliterated.
From the East only a few luminous shimmers remain on ancient parked Ladas, embedded in the back alleys.
The East in the way of throwing a glass of tchatcha,
over one's shoulder,
in one go.
The East in the way of saying to a drunken tourist who sings the International:
"Your sweetest dreams are our worst nightmares."
In this city of princes and gangsters, tempted to become a tourist destination for hipsters, the youth gathers around electronic music, indy rock, visual art.
The youth fights against some conservative sides of the Georgian society.
Clubs, festivals, exhibitions are their places to party but also to protest.
During long diners, a certain way of enjoying life in Caucasus is celebrated, but without forgetting the geopolitical game, under the eyes of the remote Europeans, and the close neighbours, the Russians, the Iranians, the Turks.
At night the East is asleep in Tbilisi.
This book is a long poem, in texts and photos, dedicated to Georgia, at night.
///
La Nuit à Tbilissi, l'Est est gommé, effacé.
Ne reste de l'Est que quelques reflets lumineux sur d'antiques Lada, garées, encastrées dans les venelles.
L'Est dans la manière de jeter un verre de Tchatcha,
par-dessus son épaule,
sec.
L'Est dans la manière de dire à un touriste aviné qui chante l'Internationale :
« Tes plus beaux rêves sont nos pires cauchemars ».

Dans cette ville de princes et de gangsters, tentée de devenir une destination touristique pour hipsters, la jeunesse se fédère autour des musiques électroniques, du rock indé et des arts plastiques. Elle y mène des combats contre certains aspects de la société patriarcale géorgienne. Les clubs, les festivals et les expositions éphémères sont autant de lieux de fête et de revendication.

Au cours de dîners interminables, on y célèbre un certain art de vivre, sans pour autant oublier le Grand Jeu qui se joue dans le Caucase, sous les regards des lointains européens et des voisins russes, turcs, iraniens.
Ce livre est un long poème, le récit en photographies et et textes de la rencontre amoureuse d'Arnaud Contreras avec Tbilissi, avec la Géorgie.